I'm just like this super bright light of energy who's trying to get up And away from all of you

Just found out my "justs" are the"likes" in my nervous filler speech world.

Dial 1-900-JULIANNE-TURAS-WORLD to learn more fun facts.
Ask your parents permission first!!!



So stoned. Listening to side 2 of Beyond the Black Rainbow on vinyl. Zoned out writing, and at 1 point zoned out so hard I actually felt insanely like Jack Torrance.; Typing away. Smiling blindly.


Powered by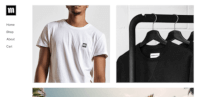 Create your own unique website with customizable templates.